Open Beta Update 1.4.8491 – Repairs Part 1
Try out new features before the release.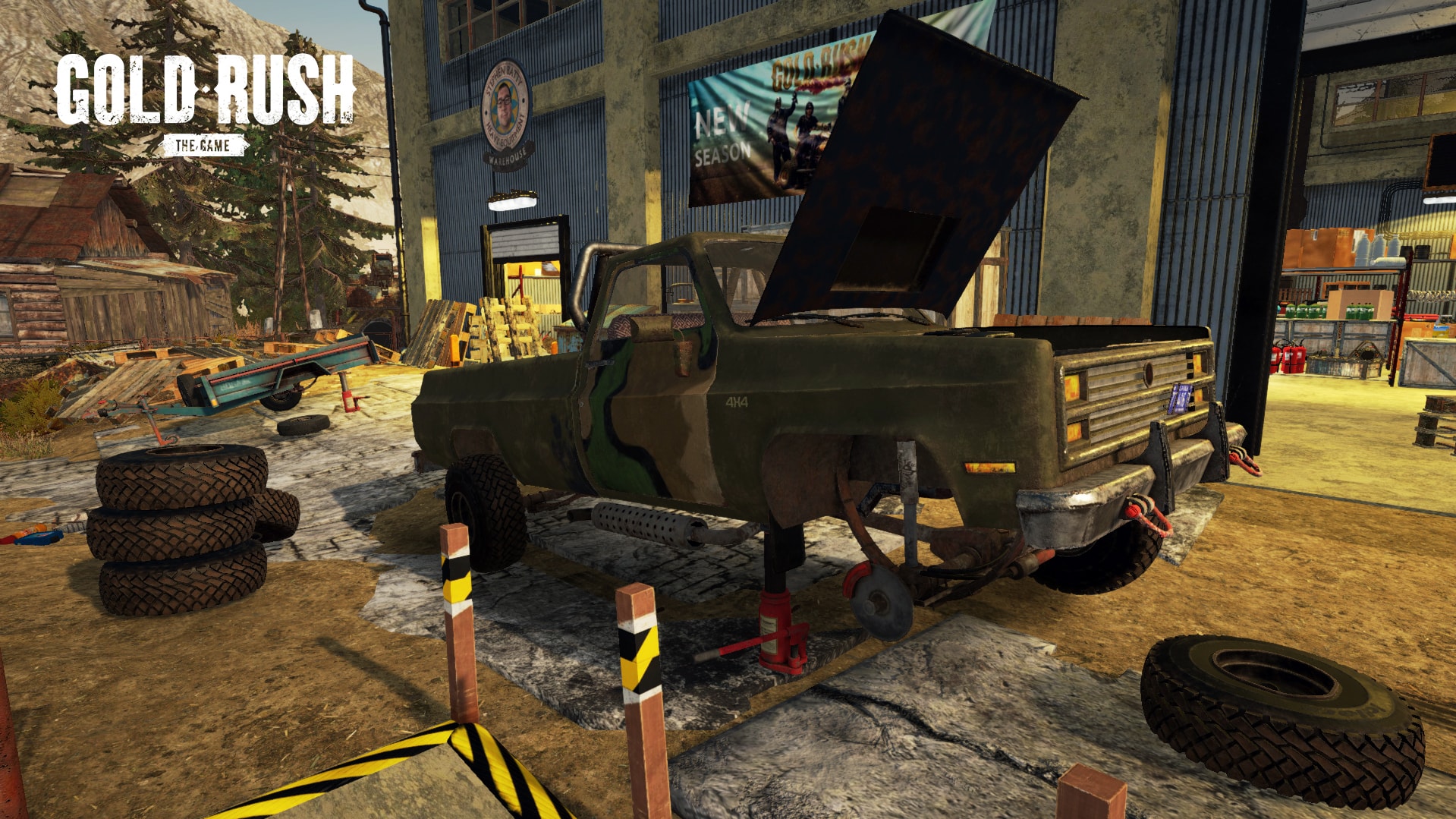 What's new?
Your gold mining operation will face new threats. With breakable machines, you'll experience the challenging life of a chief mechanic. Be ready to fix those vehicles when least expected. Every breakdown can make you lose money with each passing day.
IMPORTANT
Open Beta branch is a voluntary option and it may not reflect the quality and content of actual Update 1.4.
Save files from Open Beta version won't be transferred to a live build.
Machine Failures are disabled by default. You need to enable them in Settings/Game.
New tools
Cordless Drill
Screwdriver
Crowbar
Pipe Wrench
Breakable parts
Excavators
Battery
Fuel Filter
Hydraulic Hose
Inner Cog
Outer Cog
Cog Cover
Excavator Track
Tooth
Drill
Battery
Fuel Filter
Drill
Dump Truck
Battery
Fuel Filter
Piston
Pickup Truck
Pickup Truck Wheel (new equipment: Car Jack)
Front-end Loader
Battery
Fuel Filter
Hydraulic Hose
Bulldozer
Battery
Fuel Filter
Hydraulic Hose
Inner Cog
Outer Cog
Cog Cover
Bulldozer Track
Wave Table
Small Trailer
Big Trailer
How to join the Open Beta
To join our beta you have to make this few simple steps.
Right-Click on the Gold Rush: The Game in your Steam Library.
Select Properties.

Select BETAS Tab.

Choose "openbeta – Prerelease testing branch". You DO NOT NEED the beta access code.

Restart your Steam Client.
To reverse the changes and go to the live build once again, just select the "NONE – Opt out of all beta programs" branch and restart your steam client.
REMEMBER: Saves from the beta version won't work on the live build.