Update 1.4.2 – Tutorial and Hard Mode are LIVE!
Brand-new features for new and experienced players!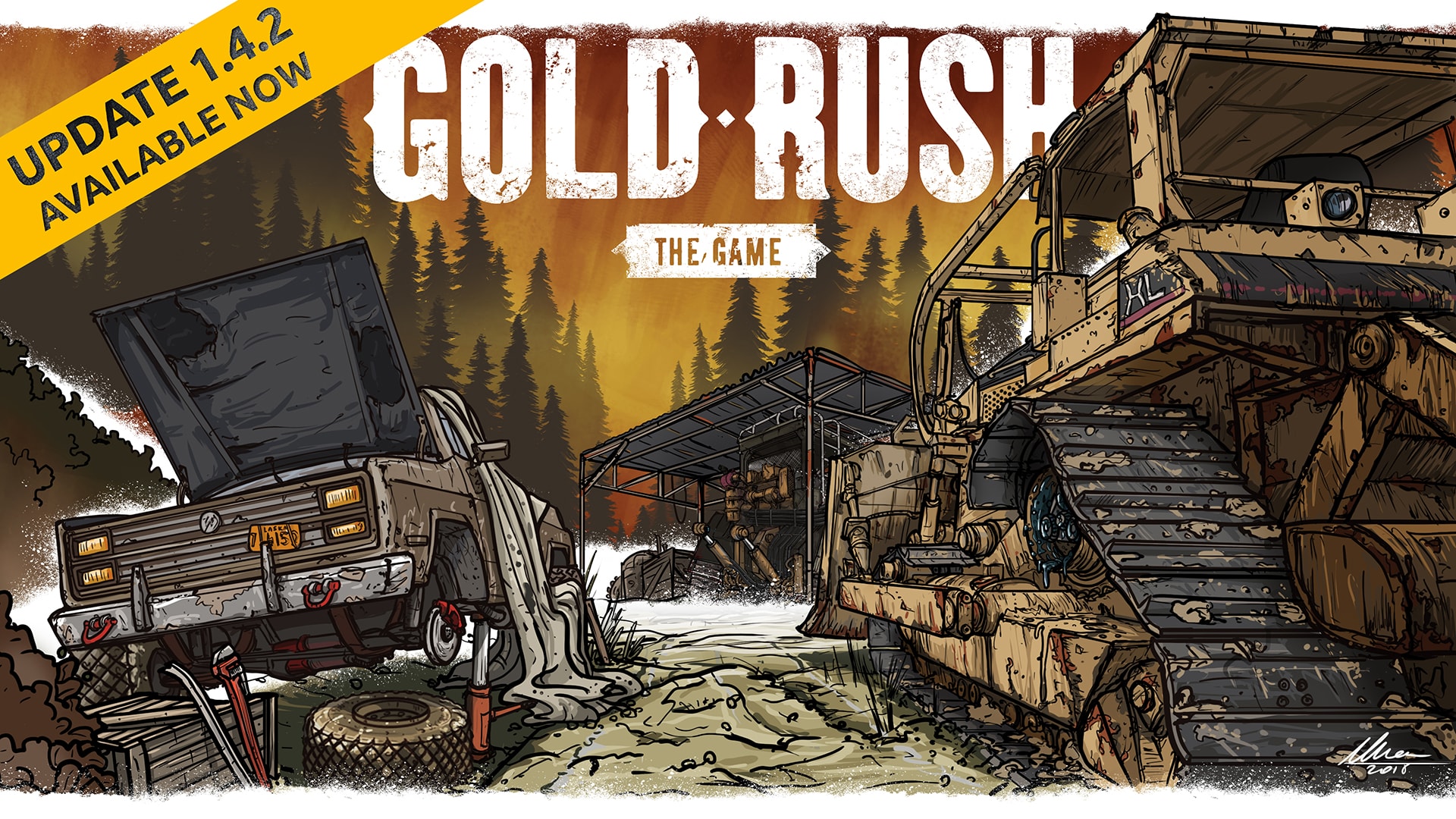 Hello Players,
With Update 1.4.2, we introduce free content for both rookie miners and experienced prospectors:
Tutorial
We all have been greenhorns once. Gold mining is no easy business. It comes with a hard work and sacrifices. Thankfully, there's a tutorial. No matter, if you're new to Gold Rush or simulator games in general, you'll be able to start your gold mining operation in no time! And when you get experienced enough, you should start getting excited about…
Hard Mode
It's time to push your skills to the limits! You start with nothing, but a dream of becoming a successful prospector. With enough dedication, nothing will stand in your way of making your American dream come true.
WARNING: Only for the toughest miners in the industry!
Hard Mode features:
Disabled 1$ Mode.
Disabled Gold Nugget findings.
Disabled Digging Helper.
Disabled Tutorial Prompts.
Breakdowns can't be disabled.
Breakdowns occur more frequently.
New Game starts with 0$.
Less gold on claims.
Higher prices.
Lowered minimum loan.
Fuel runs out faster.
Disabled workers (for now).
Changelog
New features:
Added Tier 1 tutorial notifications.
Added sunbeams (/god rays) highlighting necessary Tier 1 items.
Made certain DigTube videos obligatory to watch, when using an item or a machine for the first time.
Added possibility to turn off Tutorial in settings.
Added Hard Mode.
Fixes:
Pickup tires no longer break after restoring the vehicle.
Added missing DigTube notifications.
Fixed stakes' collision issues near Warehouse.
Other:
Added the Danish language.
Localized tools names.
Tools names are now displayed in the toolbar.
Added sounds of breaking parts.
Added sounds of fixing.
Added crowbar animation.
Big Excavator optimization.
Updated several translations.
Increased durability of teeth and hydraulic hoses.
Now let's get digging!