Update 1.4.4.10159 – New Vehicle Paint Jobs With National Flags
Hello Players,
we have a gift for you!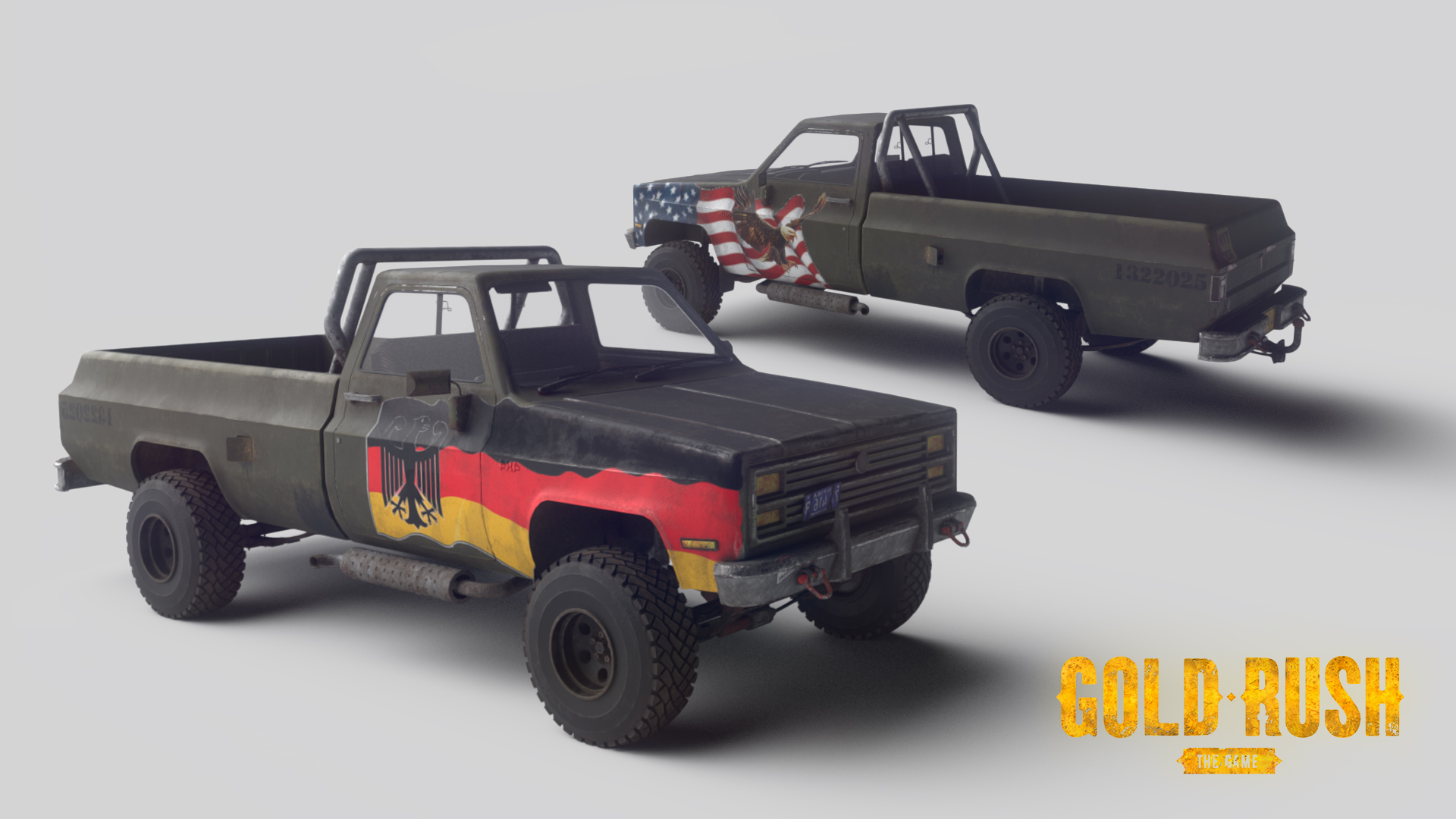 We're excited, that so many of you are here with us already (and still coming)!
After updating the game, you will be able to get new Pickup Truck paint jobs with 16 national flags
Although we'd love to include flags of all countries, we had to limit the amount to the ones with the highest percentage of players.
Two leaders of virtual gold mining also received symbols along the flag.
We would like to add symbols to other flags as well, but we need your help!
Let us know in the comment section, what symbols would like to have included with other 14 national flags
Please treat others with respect. Any comments that are chauvinistic, offensive, or based on prejudicial stereotypes will be deleted and may result in a ban.
Apart from that, new Update includes some minor changes and bug fixes. Full changelog below:
Changelog:
Corrected cash conversion rate for selling magnetite.
Reduced gold bar smelting cost in the tutorial to 0.
Blacksmith UI fixes
Paint Shop UI fixes
Paint Shop UI rework
Added new vehicle paint jobs with national flags:

Germany
United States
United Kingdom
Canada
France
Netherlands
Australia
Austria
Norway
Sweden
Belgium
Denmark
Finland
Russian Federation
Spain
Switzerland
We're waiting for your suggestions of symbols for the remaining flags:
GB, CA, FR, NL, AU, AT, NO, SE, BE, DK, FI, RU, ES, CH.
Thanks and have safe Pickup trips!