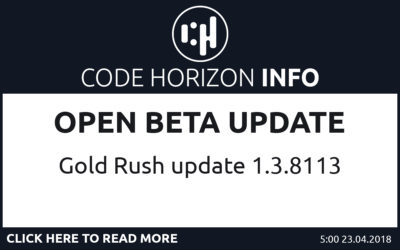 Open Beta Update 1.3.8113 Hey, we're actively working on the upcoming update. Some fixes to the Open Beta has just been released. See the list below: Fixes: UI fixes (translations and highlightings of areas). Online shop fixes. Fixed some game-crashing bugs. Some...

Who we are
We're a team of young and passionate people who dedicates their lives to create the best and most innovative games. There is not many of us, but we exceed it with discipline and hours of hard work.
We've got experience in both PC and Console gaming, although our most famous game so far is a PC title – Gold Rush: The Game.
If there's an issue with one of our game or just want to contact us in any matter, use the contact form on the right side. We will respond within few business days.