Open Beta Update 1.4.4 – Collectible Stories, New Skins, and New Repairs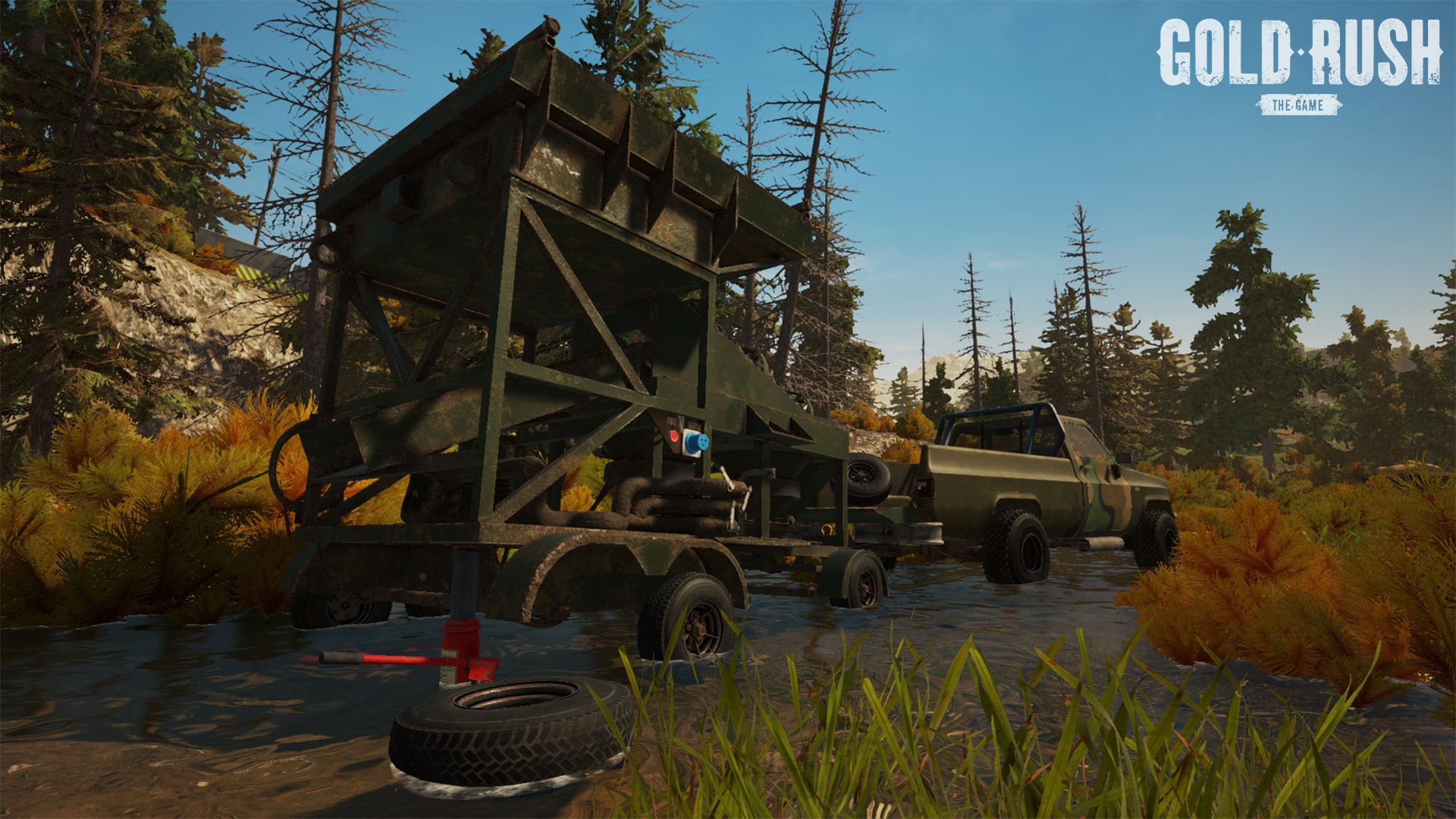 What's new?
Travel around the map in search of amazing tales. With Collectible Stories you'll learn more about the world of Gold Rush: The Game. There's also a ridi-cow-lously nice reward for such effort.
More breakable parts = more challenges on your way to becoming the richest miner in Alaska. The threat is even more real, as from now on it is possible to see a "Game Over" screen, when you fail to pay your debts.
But that's not everything! See changelog below for more info.
IMPORTANT
Open Beta branch is a voluntary option and it may not reflect the quality and content of actual Update 1.4.4.
Save files from Open Beta version won't be transferred to a live build.
Machine Failures are disabled by default. You need to enable them in Settings/Game.
Features:
New Repairs (see the list of breakable parts below).
New Vehicles skins: Cow (for collecting all Stories) and Dragon Scales (available for purchase in the Machines Store).
Added collectible Stories.
Redesigned Blacksmith system.
Redesigned Magnetite system.
Redesigned loans system.
Added possibility to lose the game, when debts are too high (100,000$ for Normal Mode, 25,000$ for Hard Mode).
Bug fixes:
Fixed Trailers spawning bug.
Added possibility to rotate Fuel Nozzle.
Various UI fixes.
Fixed Pickup lights on lower LODs.
Other:
Added 'Game Over' screen.
List of breakable parts
Small Diesel Pump
Big Diesel Pump
Small Electric Pump
Big Electric Water Pump
Small Generator
Magnetite Trailer
Fuel Tank Trailer
Big Fuel Tank
Mobile Washplant
Now let's get digging!
How to join the Open Beta
To join our beta you have to make this few simple steps.
Right-Click on the Gold Rush: The Game in your Steam Library.
Select Properties.

Select BETAS Tab.

Choose "openbeta – Prerelease testing branch". You DO NOT NEED the beta access code.

Restart your Steam Client.
To reverse the changes and go to the live build once again, just select the "NONE – Opt out of all beta programs" branch and restart your steam client.
REMEMBER: Saves from the beta version won't work on the live build.